そこのアナタ!

乗り遅れる前にCHKしておいた方がいいですよ~!!

ご紹介するのは、以前も本ブログで取り上げた
WSTRN
UKを拠点に活動する、注目のPop-Rap/R&Bトリオです!

(日本ではまだまだ大きく取り上げられていないので、「早耳」しちゃって下さい♪)


ナント!

UKの名門レーベル
「Atlantic Records」ともサイン済
ですよ!!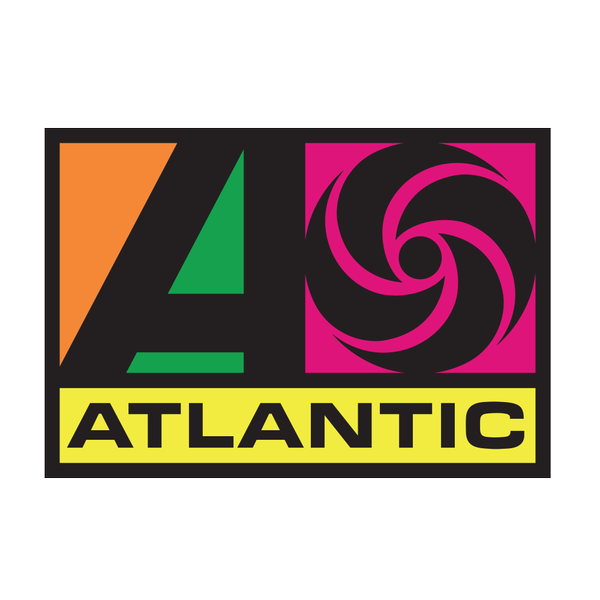 (関連記事)

↓


2016年はWSTRNから目が離せない!Coming Home (Parallel Remix)をCHK!
Kehlaniの新作『In2 Remix』から予測する2016年のReggae Fusion!
少しだけ彼らについて触れます!

(以下、
サイト
より転載)


WSTRN members and cousins Akelle Charles and Haile have been on a similar journey of musical discovery all their lives, ever since their fathers played in the same reggae band. Third member Louis Rei also grew up close by in the collective's neighbourhood of west London, meeting the others through his friendship with Akelle's older brothers. They were each raised on a dizzying array of popular genres and styles and it shows in 'In2', their debut track together, which charged up to number ten on the Shazam Urban UK chart shortly after they released it on YouTube. It's as spacious, psychedelic and immediately gratifying as ILoveMakonnen, as emotive and effortless as Drake, yet it resists any comparisons thrown at it. It is quite simply a British banger.

It was 'In2' that actually brought WSTRN together. All three members had been artists in their own right, though not always clearly travelling that path. For all three, eventually getting in a room together to collaborate artistically was inevitable considering the proximity of their homes, lives and interests. One thing led to another and soon they found themselves making music that was feverishly in demand. From here, the trio continued to craft their identity and the collective, WSTRN, was born. With In2 being only a taster of this impressive and wildly inventive jam session they were then signed by Atlantic Records.

The fact that throughout their work, WSTRN are quite happy to reference Young Thug style trap beats one minute and then Lauryn Hill style melodies the next, is a testament to just how much their willing to shake up the formula. Each member has a uniquely personal musical background, but they converge at the butterscotch border of good melody and vibe. "What we do, and it's really important for people to understand this", says Akelle, "is we use our flow and vocals as the instrument itself, so it's just a part of the instrumental, it doesn't sound like it's anything different, it's just music." No matter whether WSTRN adorn their tracks with 808s, eighties synths, or guitars, they always find cohesion in their smooth and soulful vocal textures.

There's a genuineness to their creative outpouring that eschews the need to be categorised and moulded by tribal identities. Roots reggae, motown, hip hop (in all its incarnations), contemporary and classic R&B, pop music and much more, all shaped WSTRN equally. "It's an eclectic sound," says Louis, "that's rare, and I think that's why it's so refreshing. It's genuine and it's feel-good and there's not much of that anymore".

While 'In2' rapidly built a fanbase and brought its creators together, it's certainly not the apex of their writing abilities. Any one of their songs features a club-baiting hook.
Trying to put WSTRN into words is about as futile as trying to box them up and simply market them as a reiteration of something that's come before. It's the music that guides them. They pursue what gets them going, and in so doing, they end up discovering boundaries that were made to be crossed. They'd happily jump on a bashment rhythm and put it through some eighties pop production just to see the result. The one constant being that they're honest and trusting enough with themselves and each other to instinctively know where to take things. With a bright future ahead and a stockpile of potential hits in the bag, all three would like to take it as far as it can go.

Ultimately, WSTRN's music is the celebration of life. Its creators are bound by a deep chemistry and a shared experience that solidifies their familial bond. They have each had personal pitfalls, like everyone else, but the guiding principal in their lives has been the wealth of music and melody all around them. They're the romantics of London's urban music scene, eschewing posing and false bravado in favour of something more universal and collective: a feeling of reciprocal joy. After the raving around 'In2' has passed, you can bet they'll have planned ahead, ready to drop a new track and increase their fanbase exponentially. The music scene is changing, time is speeding up and today's big fad will be yesterday's news tomorrow. Amidst all this, WSTRN have a shot at permanence, their complete disregard for scene politics and their unpretentious approach to music making aligns them with their heroes in their pursuit of something honest.

かいつまんでお伝えすると・・・

・いとこ同士でAkelle CharlesとHaileがレゲエバンドを組んでいたところにLouis Reiが加入。その後、西ロンドンを拠点に活動。

・2015年10月3日にデビューシングル『In2』をリリース。
Shazam Urban UK chartでトップ10
となる。その後、Atlantic Recordsとサインするに至る。

・レゲエやMotown、HipHopやClassic R&B、ポップスなど彼らの音楽性は非常に多彩。

といったところでしょうか。


そんな彼らの新作MVが2016年5月16日に公開されたのでご紹介!

ネタがヤバいです!!

↓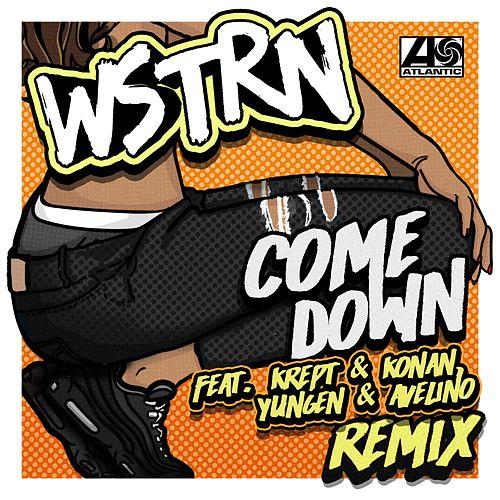 WSTRN / Come Down (Remix) ft. Avelino, Yungen, Krept & Konan





(オリジナル曲)

↓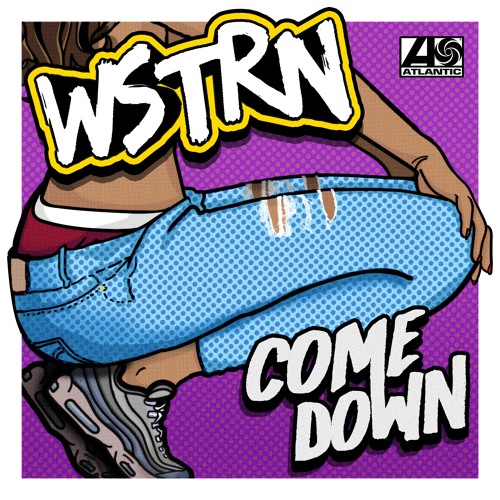 WSTRN / Come Down



⇈オリジナルは2016年3月18日にリリースされておりました♪


(サンプリング元)

↓

Evelyn Champagne King / Love Come Down




う~ん、

イイです

!

Remixによって、新たな風が吹き込んだ感じがします!!

過去の名曲を彼らなりに昇華させていく音楽性、個人的にツボです。

大手レーベルの後ろ盾も得た彼ら。

今後の躍進に期待しましょう♪



SHINYA